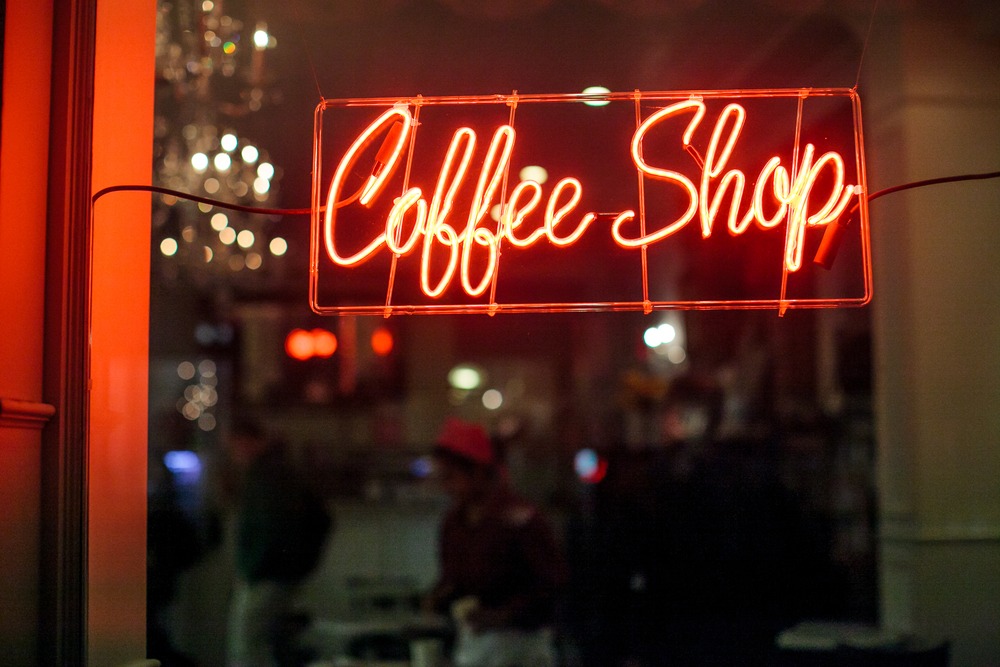 Coolest Coffee Shops in Liverpool City Centre
We all know that we could technically just make our coffee at home, but the phrase 'it just isn't the same' doesn't even come close to explaining why we don't. Grabbing a steaming cup of java on your way to the office is something that just can't be beat, can it?
It's probably the most essential part of our day (lest we literally drop to sleep right there in our 9am meeting) so it's important to know that you're getting the best coffee on offer. To that end, here's our list of the best coffee shops in Liverpool, because you really shouldn't have to settle for second best.
Lovelocks
This place is the very definition of cute, located in a quiet and quaint nook on Old Haymarket Street. It's the perfect place to get some peace and quiet with your coffee, and the outdoor seating is nicely surrounded by greenery with a view of St John's Gardens over the road.
It really is a nice spot of peace in the middle of a busy city, making it the perfect place to grab some breakfast before you shift or class. They also do all kinds of breakfast dishes from classic to alternative, so we definitely think these guys are worth a try.
Root Coffee
Trendier than David Beckham in a pinstripe suit, this small retreat on Hanover Street is in desperate need of some TLC after the rough year independent cafes have had, but it probably goes without saying that they absolutely deserve it.
City centre coffee houses provide an unparalleled view from their windows, giving you a chance to sip your drink in peace while calmly watching the busy world go by. Root Coffee is exactly this kind of place.
They even do fancy hybrid drinks like their Red Velvet Hot Chocolate and offer amazing food options like The Italian Job Bagel, so there really are few places with a wider range of goods.
92 Degrees
These guys are proud of their shops, but (if it's possible) they're even more proud of their roastery. We're hesitant to say it, but there are few places who seem to care more about the quality of their coffee – and more importantly, YOUR coffee – than the people at 92 Degrees.
As well as their many coffee house locations throughout the city (Summers Road, Hardman Street, Jamaica Street and Myrtle Street), they also sell bags of coffee grounds that have been personally made at their roastery, so you can bring that luxurious taste of top quality drinks back home.
Baltic Hotel Lounge 
If you enjoy an old school playlist and admiring some stylish interior whilst you enjoy a coffee, look no further than the Baltic Hotel Lounge. They even have a fully set up living room with a vintage 70s style TV if you want to enjoy your coffee with some home comforts.
The Baltic have an extensive breakfast menu with everything from a traditional full English breakfast with all the trimmings, to fresh salmon and poached eggs and American style waffles with bacon and syrup for those with a sweet tooth.
Rococo
Rococo is right next to the Liverpool One shopping centre, so if you've ever been to Liverpool at all, chances are you've walked past this place at some point. It's one the first floor on Lord Street, with a charming little set of stairs leading up to the main seating area, which feels like something out of a Dickens novel.
You just don't get many establishments placed in locations quite as enjoyable to drink in as this is, allowing you to take a seat with your coffee and people watch on one of the busiest streets in Liverpool. Of course, they also do lunch and breakfast foods, so the next time you're stuck for something to fill your stomach, think Rococo.
Lucy in the Sky
Is this the best name for any coffee shop ever? Well, we'll let you be the judge of that, the only thing we can tell you is that this coffee shop is the next entry in this long list of brilliant little haunts to get your morning boost from.
The place is on Exchange Street right by Moorfields station, making it one of the most accessible places on this list, and the range of food they offer is next level. It's mostly breakfast stuff, but where else can you get a bowl of Scouse with bread and butter with your morning coffee?
Esquires
The Exchange Flags will be your destination if you're thinking about heading to Esquires coffee house, Walker House to be exact. This place isn't as independent as some of the other coffee houses on this list, having many branches around the UK, but that doesn't mean you'll be getting any worse service.
They're dedicated to spreading the word about Fairtrade coffee, which just shows how passionate they are about what they do. You know what you're getting here, with a brunch menu featuring classics like: eggs benedict, smashed avocado, and, of course, the Full English.
A Small Fish in a Big Pond
With one of the most beautiful seating areas on this list at Water Street Oriel Chambers, this small ground floor coffee shop is an absolute must for anyone in Liverpool city centre looking to really enjoy their next cup of coffee.
Some of the pastries and breakfast treats they have on offer will be enough to make your mouth water, even if you're not normally a early rising sweet tooth, but if you're more of a savoury sort of person then they've got you covered with a wide variety of toasties and other breakfast classics.
It's a quiet location with quiet prices, which is exactly what you want from your regular coffee house.