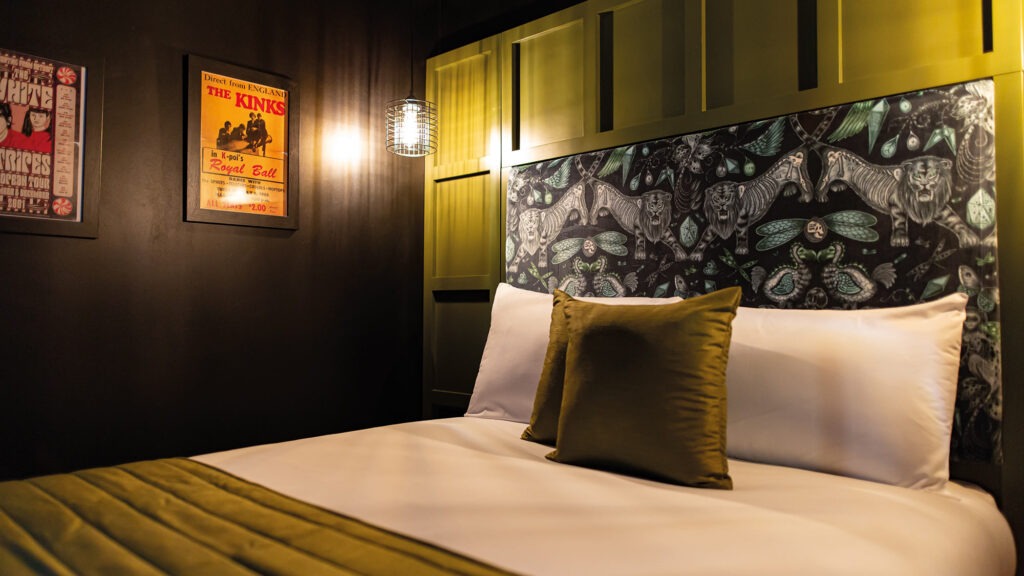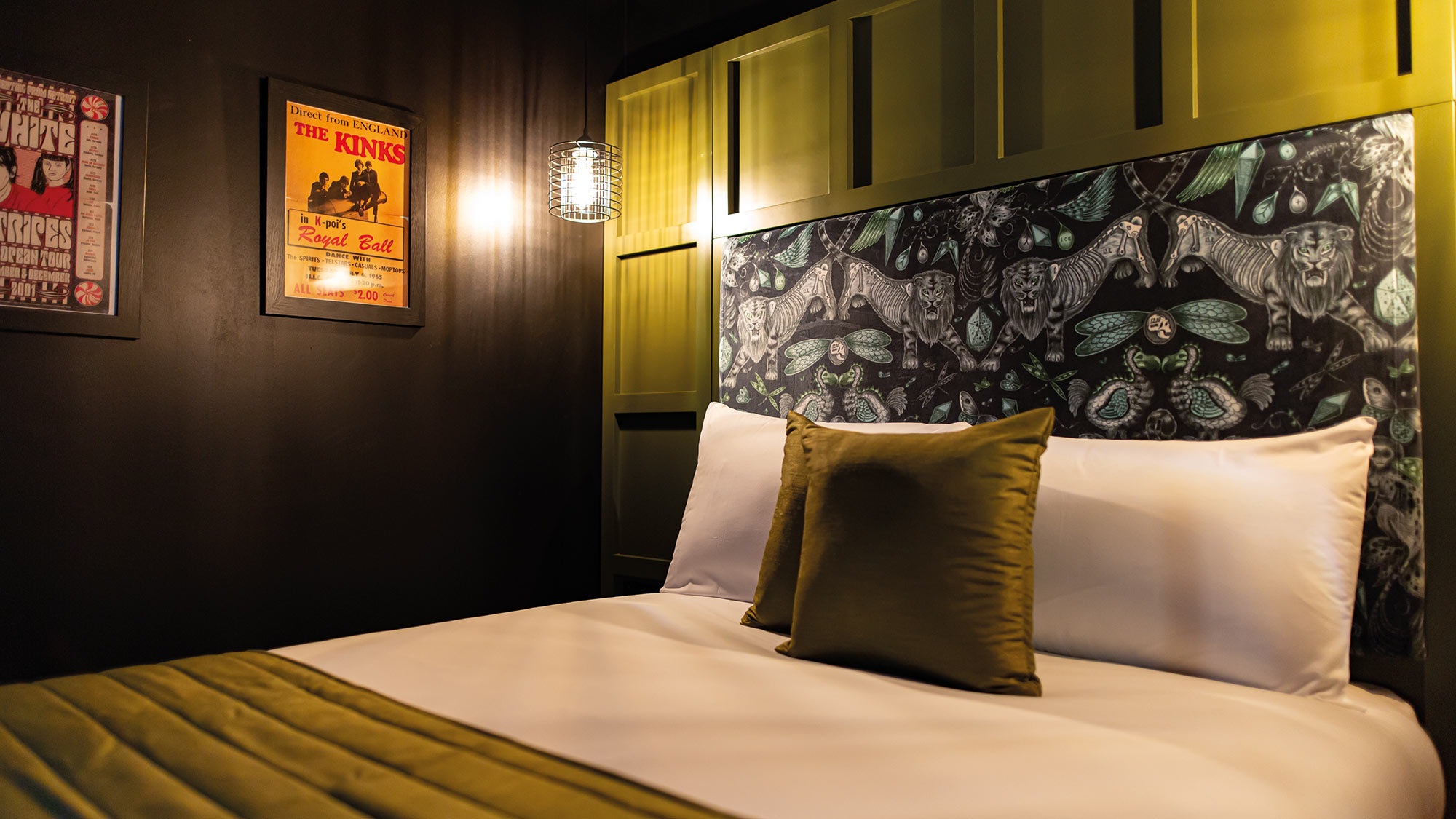 The funkiest of decor, Mugler toiletries, Netflix on the big screen and a Double Delux bed. Shall we just stay in? Oh and whoever had the idea to put a vanity station 'IN' the room was a genius. Say goodbye to sweating with a hot hairdryer in the bathroom. Don't forget the fully stocked Marshal Speak Fridges too.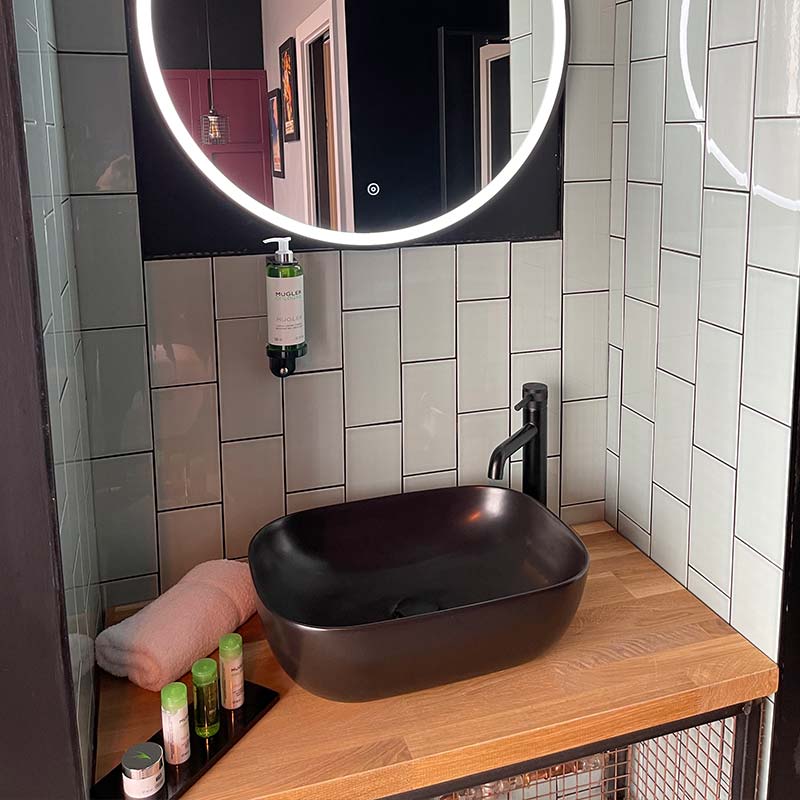 WHAT OUR GUESTS ARE SAYING
"The in-room sink and vanity mirror is genuis"
"One of my favourite rooms that I have stayed in in the city, great location for access to the Cains brewery and tons of other cool bars. Perfect for couples or groups. We loved The Snug Room". [Amanda S – Southport]
Got a question?
Got a question?
"(Required)" indicates required fields