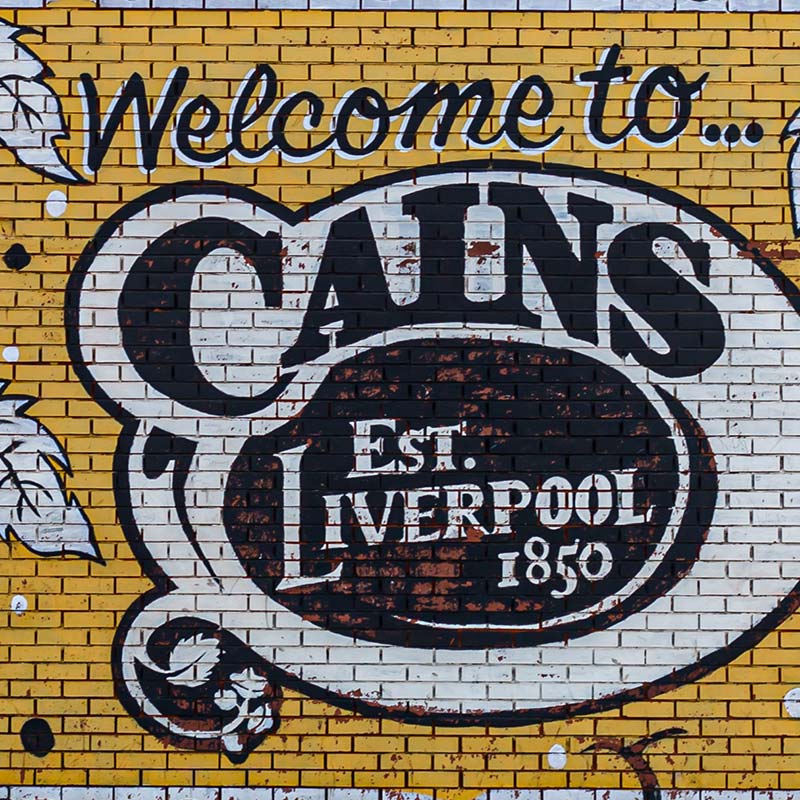 The Baltic Triangle – From Industrial Decline to Edgy Vibe
Possibly the trendiest area in Liverpool and a thriving small business scene, The Baltic Triangle has absolutely exploded in popularity over the last few years. Redevelopment plans galore, what was once an industrial zone has been transformed into an up-and-coming hub of independent bars, restaurants and all kinds of start up businesses.
Of course, it wasn't always like that, so you'd be forgiven for not realising that this area is now a hotspot for alternative entertainment, dining and art. Here's our rundown of the parts of the Baltic Triangle that have helped rejuvenate the area.
The Art
One of the main ways the Baltic Triangle area has been rejuvenated in recent years is through art. Not Van Gough and Picaso, but street art has made the biggest difference to the area, especially in the early days of the renovations.
Artists from all over the city came together to breathe life into the streets of the Baltic Triangle, resulting in gorgeous murals like Paul Curtis' famous wings, and a near infinite number of epic football collages.
While there's plenty of high brow art shows and exhibitions going on all year round, it's this street art that played the biggest role in transforming the area from a nitty gritty industrial zone into a nexus for art and colour.
The Food
Okay okay, we're sure you've been waiting to hear about the food, and let us confirm that the Baltic Triangle does not disappoint. There are so many eclectic food venues around that area now that we can't even begin to name them all, but one thing's for sure: if you find yourself exploring the Triangle and are a little peckish, you're in for a real treat.
Whether you're looking for a mammoth sized greasy burger or a roast dinner with all the trimmings, there's absolutely loads of choice when it comes to snagging grub around Jamaica Street.
The Activities
When you're not scoffing your face or exploring the sites, The Baltic Triangle has a whole bunch of fun and interesting activities for you to fill your time with.
Why not attend the board game cafe on Cornhill, or enjoy a game of bingo (with some intermittent raving) at Bongos Bingo near Stanhope Street, or even score a hole in one at Ghetto Golf? There are so many different alternative activities and events going on around The Baltic Triangle, you'll never be wanting for something to pass the time.
The Architecture
While many of the old buildings of the Baltic Triangle are no longer being used for their original purposes, it's not exactly completely changed. Many of the rough-and-ready locations that were once used to house the industrial mechanics of old have been charmingly renovated into vintage venues for the many bars, restaurants and shops that now fill the Triangle.
Simply walking round the area, you'll spot more warehouse-turned-trendy pub projects than you ever thought possible, giving the place a real sense of hipster edge. It's a unique feel that adds to the sense of cool all around the Baltic Triangle, and makes exploring the area definitely worth your while.
The Music
You better believe that there are some incredible music events going on all year round in The Baltic Triangle, including both one-off gigs and annual festivals that bring some of the coolest music acts from around the world right to Liverpool.
This is where you'll find all the very brightest young stars looking to make their breakout performances, so when they're winning the Grammy's you can say: "I saw them in a renovated garage for a fiver, you know."
With almost every different type of tune you can think of, the music scene around the Baltic Triangle has absolutely exploded due to the rejuvenation of the area, making it a one-stop-shop for music lovers and autograph hunters alike.
The Market
The Baltic Market is your one-stop for all the very best food and drink in the area – nah, in the city. A stroll through the isles of Stanhope Streets bazaar will leave your tastebuds crying out for a piece of the action, with places like Little Korea (Korean Street food), Christakis (Greek), and Spice Thai (what it says on the tin) bringing a little piece of international cuisine to you.
There's something for everyone around there – and if you're on more of a liquid diet, there's plenty of pubs and bars to explore also. Cains Brewery Village plays host to so many iconic watering holes, like: The Peaky Blinders Bar, Arcains Gaming Bar, The Yellow Submarine Bar and many many more.
The Finds
It's not just food and drink you'll be dying to get your hands on either, bargain hunters will be happy to hear that there are all kinds of vintage clothes, furniture and trinkets stalls and shops dotted around the Baltic Triangle.
Upcycling is a massive deal nowadays, meaning that if you're on the lookout for it, you could well find the perfect accessory for your living room. Vintage Barn for example, is a furniture store on Stanhope Street where you'll find all the quintessential vintage furniture bits and bobs – and there are a few vintage clothes shops around as well.
The Gardens
Sometimes, you just want to sit down and relax in the sun, and the Baltic Triangle has you completely covered on that front. Not only is the place practically littered with amazing quality food places and bars, but nigh-on all of them are fitted with their own outdoor seating area.
When the sun's out, there are fewer places you'd rather be than in one of the Triangle's specialised outdoor drinking venues, which are a million miles away from the odd few pubs that were on the corners a few years ago.
This area has evolved into a truly trendy destination for visitors and residents of the city, and we can't recommend enough just going for an explore around the streets and seeing what you can find.