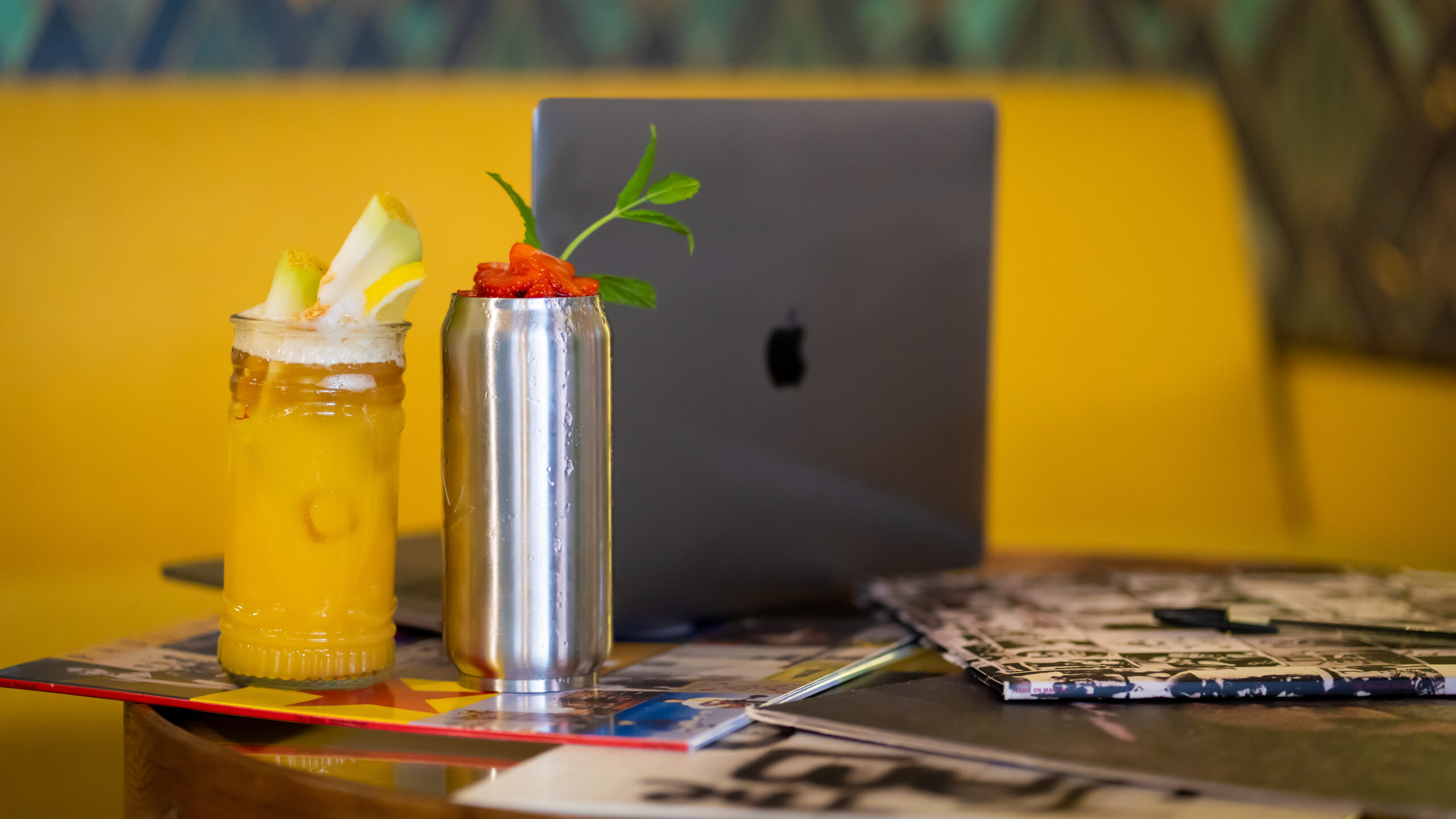 Stylish Places for a Business Lunch in Liverpool
Few things are more nerve wracking than a business lunch, so when you're the one in charge of picking the venue, it's absolutely important you get it right.
Luckily for you, there are many places in Liverpool that have both the feel and the food suitable for business lunches of all styles, and we've put together some of our favourite picks here in this guide.
The Butterfly and the Grasshopper
With a name like that, you can almost be sure you're going to get quality food and service from this place before you've even set eyes on the place, and you wouldn't be wrong at all. The selection of food on offer here is second to none, with just some of the mains making the mouth water – grilled tuna steak with avocado salsa and fries? Slow Cooked Lamb with Crushed Potatoes, Wilted Summer Greens with a Feta and Olive Salad and Tomato Jus? Need we go on?
The venue is gorgeous but modest, and you'll get a whole range of cocktail favourites to choose from throughout your meal (although remember you're at a business lunch, don't go mental), so we really can't recommend this place enough for smarty style.
Clockworks
This place brings the best of all worlds to the table, with its young, hip, shic style bringing the best of classic British pub food with a twist. Clockworks make pie and peas look gourmet, which makes it the perfect place for a business lunch with people you don't know that well yet, as there'll be something for everyone.
It's in Wolstenholme Square right by the Ropewalks, which means it's in the perfect location to get a quick taxi from the city centre directly, or even to take a nice walk to. All in all it's a very good option for a business lunch, with the exposed brick inside giving a real sense of elegance while the food will satisfy even the most difficult of clients.
Gino D'Acampo – My Restaurant
If 'posh pizza' isn't a phrase used to describe restaurants like this, then it definitely should be, because Gino D'Acampo's namesake eatery in Liverpool is exactly that. This place combines the familiar Italian classics we all love with the high quality ingredients and style you want from a high quality restaurant, making it a must for this list.
It's on the corner of Castle Street (you'll definitely not miss it, trust us) which makes it about as city centre as you could possibly be without geographical coordinates, so this one will almost always be an option when you're weighing up where to go.
You just know you're getting some of the very best food when you go to a place like this, and you never know, you might run into the big man himself whilst you're tucking into your sea bass.
The Parlour
Situated in The Baltic Hotel in Liverpool's up and coming creative district, the Baltic Triangle.
A softly furnished lounge area greets you on arrival, sharpened by the added touch of classic music legends that adorn the walls. Enjoy a coffee in the lounge or follow the room around until you see the sign to 'The Parlour'. The Parlour is restaurant part of the venue with exposed brick walls that give the restaurant a stylish and industrial feel.
The food is a clever contrast to the relaxed atmosphere of the Parlour, presented beautifully in a fine-dining style. The menu is varied with classics such as a beef burger but with Chef's special extras such as chilli jam, gouda cheese and black truffle. Or if you'd prefer some small plates, try the ham hock croquettes and the crispy squid and poached king prawns.
The Baltic Hotel is the ideal venue to visit for a meeting any time of day, thanks to the breakfast menu and lounge menu. The cocktail menu deserves a look too.
Six by Nico
North John street is where you'll want to be to find this absolute gem, although you should know a few things about this place before you dive in head first. They do things slightly differently over there: with a constantly rotating menu themed on specific food genres, meaning you should definitely check what's in fashion over there before you take a vegan colleague to a Brazzillian BBQ buffet or something.
They also change their menu every six weeks, as a rule, so if there's something there one week that you're not too keen on, simply come back later and you might be in luck. In terms of an actual business lunch, whoever you're taking is sure to be impressed and the six courses they'll be served at the Six by Nico experience, so we can recommend this enough.
Panoramic 34
Just exploring this place's website makes us jealous of anyone with bookings, because honestly the experience of eating in this place is second to none. The view from the dining area gives you a full 360 of Liverpool's waterfront (hence the name, we're guessing) so you'll honestly feel like you're eating in the clouds.
The food is predictably great, with a menu for all kinds of events and occasions for you to choose from, but with a particular emphasis on lunch. While all of the places on this list are suitable for a business lunch, the view alone at Panoramic is sure to take the breath away of anyone who hasn't seen it yet.
Courtyard
Somewhere between the most common British pub and the poshest dining experience imaginable is Courtyard – as you may have guessed, we think it's the best of both worlds. With an amazing location right by Lime Street Station, this place will be well known to anyone living close to the action in Liverpool.
They've just opened some new tables and booths in the upstairs section of the restaurant that have spectacular views of St George's Hall, ensuring your Courtyard lunch will be both scenic and appetite pleasing. As for the menu, you can have anything from classic fish and chips to treacle cured beef brisket, making this one of those restaurants where you just can't go wrong with the food.