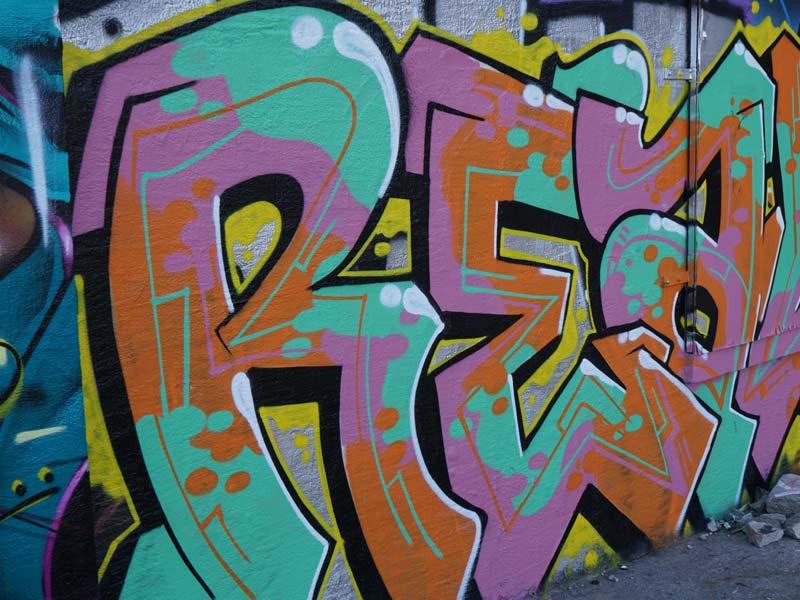 Liverpools Iconic Views – Street Art Vs. Skyline?
As anyone from Liverpool will tell you, this city is awash with impressive sights, both man-made and natural. There's no end to the stunning scenery this side of the Mersey, so we've put together a handy guide to help visitors track down these unique landmarks without any fuss at all.
From Banksy-like graffiti that brightens up the backstreets to the gorgeous landscapes of the river, you're spoilt for choice for picturesque views in this city, so here's your one-stop shop to all the very best of them.
Liverpool Anglican Cathedral
Although you probably wouldn't guess it, Liverpool's iconic Anglican Cathedral is actually only just over 100 years old. From the foundation stone being laid in 1904, it took over 70 years to build, with construction finishing in 1978.
Pictures can't do this building justice – it stands as the largest cathedral in Britain at the time of writing, and it will come as no surprise to anyone who's visited it in person. The red stone building is absolutely huge and just as beautiful inside as it is outside.
For just a 15 minute walk from the City Centre, this one is definitely worth a visit.
Mo Salah Poetry Wall
Worship of the Egyptian King comes in many forms, but not many quite as aesthetically pleasing as this. Liverpudlians are famous for their love of football, and it's hard to argue with their passion when they're creating things as beautiful as this Mo Salah street poetry.
It's right in the city centre too, on Basnett Street, meaning this piece of vibrant literary graffiti is just round the corner from most of the major hotels. Chances are, you may even walk past it accidentally, so keep your eyes open.
St George's Hall
One of the most accessible wonders of Liverpool is St. George's Hall, which, if you've ever visited the city, you may have laid eyes on accidentally. It's immediately outside of Lime Street, absolutely gigantic and one of the most beautiful buildings in the entire country.
This venue plays many roles (concert hall, wedding venue, exhibition centre) but more than any of them, it's the iconic heart of the city, being used as a stage for many publicly organised events like vigils and celebrations in the years gone by.
The Wings
Are you really from Liverpool if you haven't had a picture with the graffiti wings designed by Paul Curtis?
Maybe, maybe not – but one thing's for sure, few pieces of street art have received the love and attention that they have. They're on Jamaica Street up near the Baltic Triangle, which is a bit of a walk from the centre, but it's almost like a right of passage if you're visiting.
Stanley Park
Somewhere in between Anfield and Goodison stands Stanley Park. Trust us, it's hard to miss (all 110 acres of it), and stands proud as one of the best examples of natural beauty in the entire area.
It's the perfect place to take a walk and explore the nooks and crannies, featuring everything quintessential to a gorgeous park, including a church hidden by trees, massive open flower beds and a river running through.
Anfield Road Murals
We simply couldn't go without mentioning these iconic pieces of street art commissioned by LFC fan groups The Anfield Wrap and The Redmen TV.
Commissioned on Anfield Road to celebrate the team's success in the Champions League and Premier League respectively, these images have become iconic on social media since the club conquered the world, making them an absolute must see for anyone even remotely interested in football.
The Liver Building
If this isn't the most iconic structure in Liverpool, we're not sure what is, because the awesome Liver Building that stands proud on the Pier Head by the Albert Dock is practically a symbol of Liverpool.
It's just over 100 years old, but might as well be one of the ancient wonders of the world for the residents of the city, sporting its own mythical story that gives the building a sense of pride.
If you've never seen it in person, we highly recommend you get yourself down to the water and take a look, as it's just a five minute walk from Liverpool One.
Abbey Road
Another one from the Wings street artist Paul Curtis here, and another social media profile pic opportunity for anyone who hasn't already got it.
When you can't go to Abbey Road, street art will bring Abbey Road to you, paying tribute to Liverpool's greatest musical export, The Beatles, and giving you the chance to jump in on the album cover at the same time.
If you happen to be visiting our fine city and have some time to spare, head on over to Grafton Street for a snap with this mural – it's practically a rite of passage.
Formby Beach
This one's a little bit out of the way in comparison to the others in this piece, but 100% worth going out of your way for. Formby beach is absolutely massive, a great spot for ship spying, and on a clear day you can even see Blackpool on the horizon.
It's not even just the beach that's scenic – the walk towards the water through Formby woods and over the sand dunes really does make you feel like you're in some kind of film, and it will make immediate sense why so many celebrities choose to make this town their home.
Matthew Street
Somewhere in between the stylish street art and the mind blowing landscapes, is Matthew Street. Home of the Cavern Club (where The Beatles began their journey) and constantly decorated with vibrant colours and iconic statues of Liverpudlian heroes, this short alley in the city centre is absolutely somewhere you should be visiting.
This location combines the passion of Liverpool street art and the awe of historical sites, making it one of the most desired locations in the entire city. Plus, there are so many pubs down there that you'll never be wanting for a place to eat.