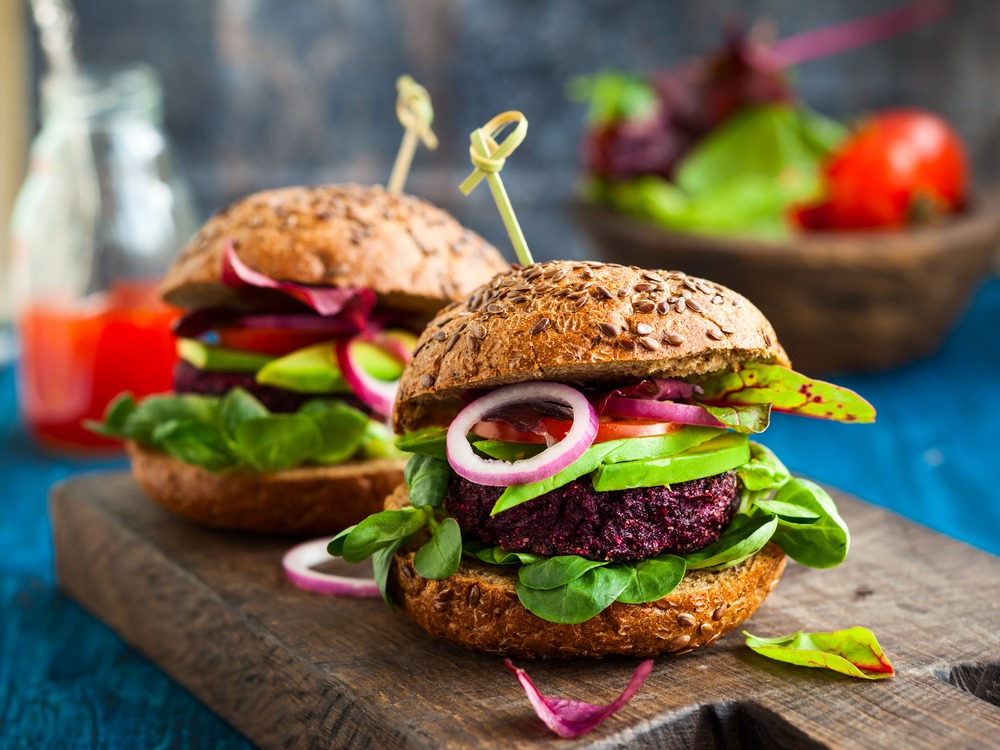 Baltic's Favourite Vegan Restaurants in Liverpool
Finding proper vegan food that's made with love, care, and tastes great really isn't a walk in the park. Despite the world coming round to the vegan way, there's still many gaps in the menus of most restaurants.
Don't worry though, we've got you covered. Here's all the very best restaurants you can go to if you're vegan, including a mix of all kinds of cuisines for you to enjoy. Whether you're after top quality Indian food or just some good old fashioned junk, there's something on here for all kinds of palettes.
Down the Hatch
Down in a basement property on Duke Street, Down the Hatch is a haven for anyone looking to fill their bellies with the very best food of all time – junk food. 
When we say 'junk food' mind, we don't mean like greasy dirty burgers. Everything from Down the Hatch is crafted carefully by proper professionals looking to cure your hangover and/or hunger with one massive carb-loaded dish.
It's not all vegan, but there are plenty of options, including: BBQ jackfruit flaming nachos, Northern Poutine and a classic mac and cheese.
Maray
Maray do so much vegan food that they've got a whole separate menu dedicated to it, which is a testament to how much they love the food. Aubergine shawarma, roasted half broccoli, chips and hummus – there are just so many options at Maray that you're bound to be happy with it.
They even offer vegan ice cream for dessert, so if this sounds like your kind of cuisine then head to one of their places on either Allerton Road, Bold Street or right on the Albert Dock.
Sanskruti
If there were some kind of conversation that settled which type of food was the undisputed king of dinners, Indian food would surely be in with a shout of winning the thing. Sanskruti knows this, and so they've dedicated their menus to providing vegan friendly Indian food (queue the applause).
It's on Bixteth Street, and it's well worth a visit for anyone who enjoys vegan food, because it looks like about 90% of their menu is vegan friendly – and the other 10% is able to be vegan if you request it.
Frost Burgers
We bet even non-vegans would salivate at an image of Frost Burgers' titular dish, because if you can believe it, they are 100% plant based. Their burgers look like they've been pulled from an alternate dimension where vegan food has been absolutely perfected, so we think this place should be high up in your lists of the best restaurants in the city.
It's not just burgers as well – they do shakes, chicken free nuggets and three forms of dessert, so get down to Wood Street for a proper vegan feast here at Frost Burgers – they won't leave you out in the cold (absolutely puntastic that one).
Bundobust
More Indian food here, but Bundobust is more like Indian street food than a traditional curry house. There are so many interesting vegan dishes on offer at this place that you could even make a Bundobust lunch a daily thing, as they offer snacks and beer food as well as full meals.
It's on Bold Street with many of the other places on here, so just a short walk from the city centre and in a perfect location for breakfast, lunch or dinner. They also offer combo meals if you're planning on feeding more than one person, making this place great for mass orders.
Indigo Greens
With maybe one of the best names of any restaurant on any of these lists, this Queens Drive all vegan eatery is a mile away from the city centre (it's in between Anfield and West Derby) but we absolutely had to put it on here.
For starters, they do a special Indigo Breakfast, which is exactly what it sounds like, along with a vegan sunday roast complete with garlic and herb roasties and cumin glazed parsnips.
It goes without saying that these guys put some real effort into their dishes, so it's a must visit.
Brasco Lounge
While this place serves all kinds of dishes, they have a dedicated vegan menu. It's a dockside tapas place, and they actually offer four different kinds of vegan tapas alone. They've also got other vegan dishes especially made, including the Vegan Mexican Superbowl (best name ever by the way) which just sounds like a mega mix of all the best mexican vegan ingredients imaginable.
They also run fun events like Tapas Tuesday and Cheeky Mondays where they offer free drinks with ordered food, so head down to the docks to get a piece of this action.
Heritage
This one's on Castle Street right in the heart of the city, so very accessible if you're anywhere in the centre. They have plenty of outdoor seating (that'll come in handy) and, like all the best places, a dedicated vegan menu.
They've collected interesting recipes from all around the world, so you could eat here every single day and have something a little different every time, which is obviously a good thing. If you want a recommendation though, we think the spiced bean and quinoa salad is to die for.
Lunya
You've probably heard of Lunya at some point if you're interested in fine dining, and if you're a fan of Spanish food you've hit the jackpot. Lunya takes traditional Spanish recipes and perfects them, with their vegan menu turning iberian classics and making them fresh for you.
It's located in Liverpool One, making it perfect for a casual meal or an organised date night, and their selection of drinks is perfect for anyone who likes a tipple with their meal. Seen as it's Spanish themed, we reckon you should go for the sangria, but don't let us tell you what to do.