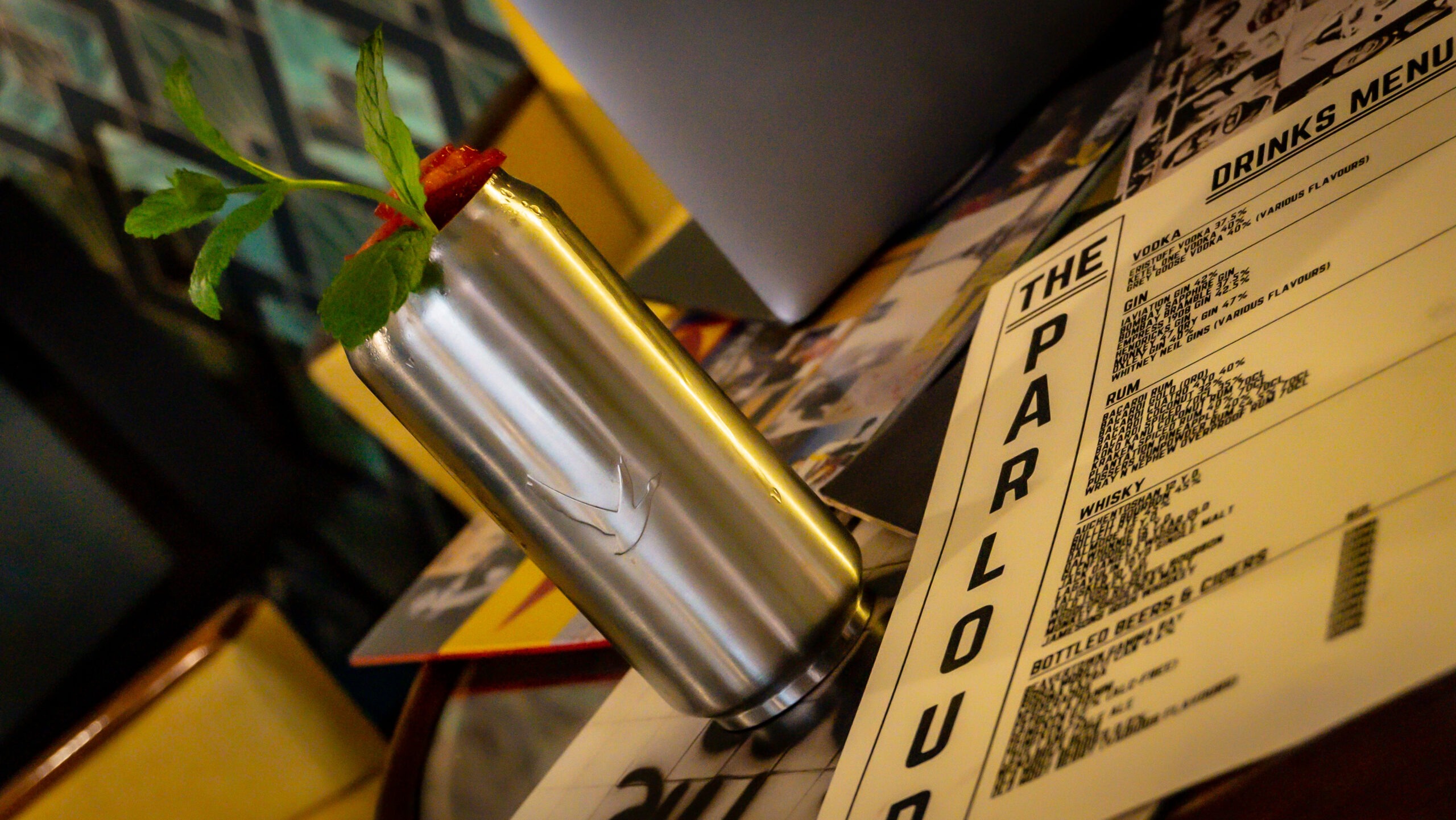 Quirky Cocktail Bars in Liverpool that Serve Food
Liverpool is famous for a lot of things: music, football, generally being the best city in the world (you can quote us on that), but for frequent visitors and residents of the city, the nightlife lives up to all of these.
Liverpool cocktail bars are practically legendary to anyone lucky enough to have visited them, so here's our guide to the classiest, coolest and cutest cocktail bars in Liverpool city centre.
Aether
From the outside, this place looks more like a surrealist art piece than a bar, but I guess all the best ones do. Yes, Liverpool cocktail bars don't come much fancier than Aether, located in Liverpool One, which is great news for anyone looking for a swanky joint to impress their friends.
They also have a small food menu that includes some less traditional pub snacks (and a tantalizing cheese toastie recipe) for you to nibble on whilst working on your mixed drinks, so there's something there for everyone.
Be at One
Be at One is the quintessential cocktail bar, providing it's lucky punters with all the classic mixes along with some personalised creations thrown in. They're located on Seel Street, so you'll be right in the heart of the Liverpool nightlife while you're sipping your Tropic Like its Hot's (real cocktail).
They even run a happy hour – which is actually a happy 2 and a half hours – where selected cocktails are 2-4-1, so there really is nothing to dislike about this place.
Brass Monkey
When looking for places to drink in Liverpool, you're absolutely spoilt for choice, but Brass Monkey is one of the most luxurious choices. The decor in this bar is something to behold, with a beautiful mosaic floor, an authentic fireplace and swinging chairs (not to be messed with when intoxicated).
They've also got a varied menu of food on the go, making this a great destination for you and your friends to begin your night in.
The Peacock
The best cocktail bars in Liverpool are on a long list in reality, but the Peacock would definitely be near the top. Few places are as cool and colourful as this Seel Street retreat, and they even offer a small pizza menu for boozers looking to fill their bellies before they go wild.
This place actually runs cocktail making masterclasses as well, making it the perfect destination for any kind of hen or birthday party looking to add a little fun to their night out (as if you'd need any more fun). The classes are decently priced as well so you don't need to worry about watching your wallet while you're at the Peacock.
Soho Bar
This bar is right on concert square, so it's in a great location for parties scouring the city centre watering holes to wander over to and check out. It looks like an American diner from the outside, but inside it's as classy and high end as you could ever want from a cocktail bar.
There are many places to go out in Liverpool, but if you're looking for a real party atmosphere and some brilliant bars along with some beautiful food, then concert square and Soho Bar is probably a good place to start.
Abditory
Seating only 55 people inside, this Queen Avenue bar's appeal comes from seclusion. There are many places to go to if you're looking for a wild raucous night, but not many if you just want a quiet drink. Abditory is one of these places.
That's not to say they don't provide the simple pleasures of nightlife – no, their cocktail selection is vast and interesting, without a doubt, and their food menu gives you everything you could ever want while supping Solero mix (that's a cocktail, not the actual ice cream). It's slightly out of the way, giving you a chance to avoid the typical crowds that come with a night out in a city as big and popular as Liverpool.
The Baltic Hotel
The cocktails are beautiful, the surroundings are stylish and the atmosphere, especially of a weekend, is not one to content with. Of a weekend your cocktails are accompanied by some of Liverpools best up and coming DJs, so you can get the party started.
The cocktail menu has all the classics but with an added twist – we are't going to tell you too much, you'll have to pay them a visit to get the low down!
The Florist
Although slightly out of your way if you're wanting to stay strictly in the city centre, The Florist is just a short walk from Liverpool cathedral, and let us tell you, the journey would be worth it. The inside decor is absolutely stunning – like something out of an abstract Shakespeare play – and the food and drink you'll be getting here is second to none in terms of presentation.
Cocktails in Liverpool are always impressive, but the choice on offer here is staggering – and you will be literally staggering. They combine classic recipes with their own ingredients and twists, meaning even if you're the most veterened cocktail drinker, there'll be something new here for you to try out.
Neighbourhood
There are so many places to get food and cocktails, Liverpool is overflowing with classy bars and restaurants. Located on Castle Street, Neighbourhood is in the perfect location for you and your party to stumble into….
And you'll be glad you did if you're a cocktail lover. Honestly, we've never seen as many cocktail recipes listed on a menu, making Neighbourhood one of the most specialised bars we've ever seen when it comes to fancy mixed drinks. They use a wide variety of spirits and juices to create unique tipples with all kinds of variations, so there'll definitely be something new for you to try here.
If you were looking to make it a dinner thing, they also have an impressive food menu on the go, making Neighbourhood a real all rounder when it comes to cocktail bars in Liverpool.