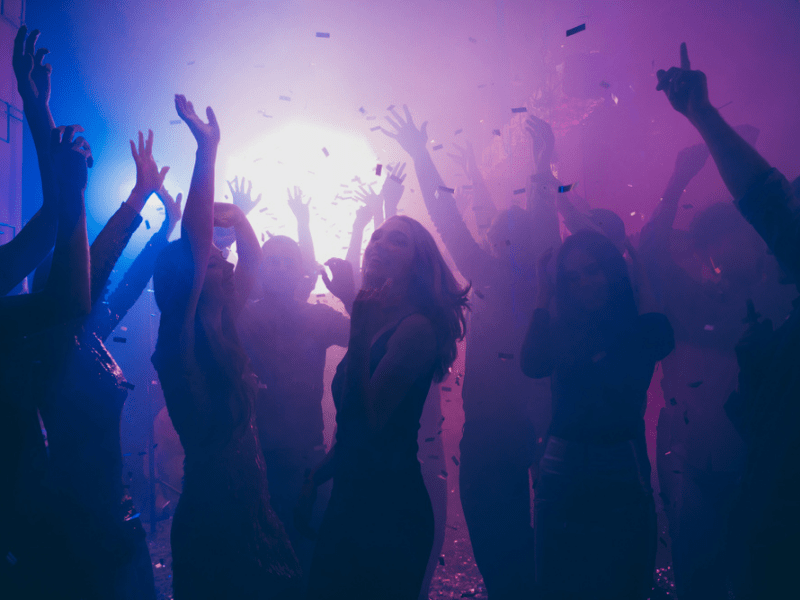 August Bank Holiday, What's on in Liverpool?
August bank holiday weekends are a cause for celebration under normal circumstances, but this year has been far from normal for the vast majority of us, meaning the need to have a proper good time come 27th August 2021 will be ready to burst.
It's almost essential that we all dive into the August bank holiday head first before we all go insane with cabin fever, and coupled with the idea that restrictions will (hopefully, fingers crossed) be largely and safely lifted by then, this is the perfect opportunity for everyone to get back to normal, drink in hand.
Here's what's happening on August bank holiday 2021.
Spectrum Summer Party
One of the only things better than a summer party with banging tunes and a bar close by, is a rooftop summer party with banging tunes and a bar close by, which is exactly what Spectrum is bringing to Liverpool this August bank holiday.
The event actually runs throughout August on every Saturday, but culminates in a mega send-off bash on the 28th and 29th on Liberte's scenic rooftop bar. The venue will be well known to anyone from the city, as it's a regular destination for anyone seeking a truly iconic view to enjoy whilst finishing off a cocktail or two.
Swing & Soul – Motown Duo
You'll have to travel down to the Liverpool Naval Club in Childwall for this one, but if you're a motown fan, it'll be absolutely worth it. Swing & Soul are a father-son Merseyside duo that have entertainment running through their blood, and use their secret powers to revive old but gold motown and soul bangers from the last 70 years.
The event is dirt cheap, so it's the perfect last minute substitute for a night where you have no plans and would otherwise spend sat in your room flicking through the TV channels, and these guys don't stick strictly to the old tunes – if you're lucky they may through a few modern day chart toppers in there too.
The Krazyhouse Reunion
Anyone who was a student between the years 2000 and 2018 will know Krazyhouse inside and out, since it was practically the hub of student nightlife while it was alive and kicking. Everyone and their dissertation supervisor has had one too many at Krazyhouse and almost collapsed on the dance floor at some point – ah, good times.
Like a retired boxer who's run out of money though, this heavyweight champion nightclub is returning for one night only before it's taken over and changed forever, making this event an absolute must for anyone who remembers this place fondly.
Doors open at 22:00 hours on Sunday 29th and it's on Wood Street, but you already knew that…
House Music Festival
Of all the events that took massive hits during lockdowns, raves (and most music gigs really) were completely shut down. Ravers presumably spent many months bouncing up and down in their living rooms with the lights off and an iPod dock – but things have changed.
Live music is coming back, and with it comes the House Music Festival, which launches on Sunday 29th August at The Invisible Wind Factory. This event is the launch party, and believe us, it will definitely be a party. With all the time these guys have spent locked up inside, we predict a rather large amount of enjoyment being spread across the dance floor erratically – a riot, if you will.
Liverpool Yoga Festival
For something a little different to your usual bank holiday activities, Liverpool has you covered. The Liverpool Yoga Festival will take place August 30th from 10am until 5pm by the Isla Gladstone conservatory in Stanley Park, which is definitely one of the most stunning locations we have on this list.
Alongside the predictable all day yoga sessions, you've got: sound healing, hippie markets and healthy food all on location as part of the festival, so if you fancy attending but aren't sure you want to be working out all day, then you don't have to.
You might not think it sounds like your type of thing, but the whole day isn't just about yoga – it's about putting yourself in a positive headspace and learning how to access your zen mode.
Strawberry Fields
Claremont Farm in the Wirral is your destination if you're looking to enjoy the delights at the Strawberry Fields festival, which will take place between Saturday 28th August and Sunday 29th. In partnership with Black Lodge Brewery, Claremont Farm has organised a celebration of music, beer, gin, food and of course, the independent farmers of Britain.
There's bound to be all kinds of gala-style events taking place all over the land, so if you're looking for something inclusive to do – that will suit the kids, mum, dad and the dog – then this might be the perfect place to head to on August bank holiday weekend.
Future Now
The Future Yard music venue in Birkenhead prides itself on finding new, up-and-coming music acts and giving them a place to show off their talents, which is exactly what their Future Now festival is all about. The shows will include a full programme of live music performances and DJ sets in their indoor venue and new outdoor garden space, with the full line-up on it's way.
They're trying to make it an annual celebration, so the more people who go, the more emerging music Birkenhead will be enjoying in the coming years, so if you're looking for a place to enjoy some live music on bank holiday weekend, why not give these guys a try?
If you're visiting the city for one of these events or simply holidaying in Liverpool, stay at The Baltic Hotel in the heart of the City Centre and all the Bank Holiday madness and fun.